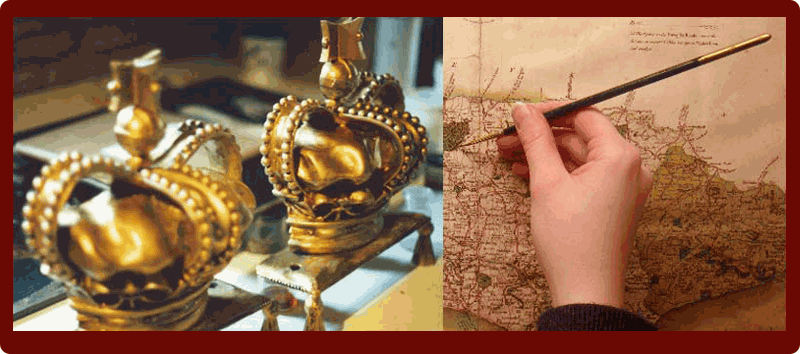 The Picture Conservation and Restoration Studios have had a long history of restoring and conserving a wide range of works of arts in various mediums. Whether it be:pastels on paper, gilt ornate figurines, pottery, cChinese silk screens or photography, we have had past experience in conserving these forms of work. We regularly restore and conserve gold ornate frames.
Each medium requires its own process of Conservation in order to ensure they will be enjoyed for years to come and we can advise you on how best to go ahead with preserving your collection. Other services we offer are Stretching Canvas and Priming for Artists to a high standard.
A FIVE YEAR GUARANTEE is offered with all work completed.