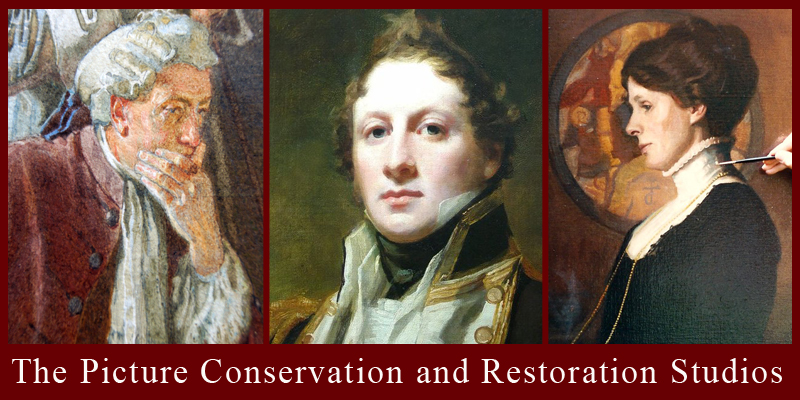 Established in 1981, The Picture Conservation and Restoration Studios have been restoring Works of Arts for Private Clients and Organisations for over 30 years. Experts in the field, we have collection points across the South of England including our Head Studios in Arundel, London, and Oxford. We can make appointments for expert advise and assistance or to collect your Work of Art throughout the South of England and London surrounding areas.
Clients have included Clarence House, Oxford University, Sir Edward and Lady Tomkins (MP, MEP, Diplomat and Arts Patron) and the Foundation of Sir Hugh Casson – President of the Royal Academy (1976 – 1984). We regularly take work from Insurance Companies, Private Galleries and Private Collectors and Owners of Works of Art. We provide an affordable service for a wide variety of requirements.
All enquiries are welcome. To make an Appointment to see the Restorer, a time can be arranged by telephone for the morning, afternoon or evening. Should you require the Restorer to come and see the Work of Art in situ, either for expert advice or collection, this can be arranged by telephoning the studios. A fully written Report and Estimate of the Conservation and Restoration necessary and Valuation can be given on request, together with any Insurance Cover required. A Five Year Guarantee and Aftercare is offered on all Restoration completed.
The Picture Conservation and Restoration Studios serve most of the South of England, covering London, Oxfordshire, Sussex, Hampshire, Surrey and their surrounding counties and we are leading specialists in the cleaning and restoration of Oil Paintings, Watercolours, Prints and Photography. We have branches and collection points in East London on the Hackney and Islington border, Portsmouth, Oxford, Brighton, Arundel, Haslemere, Guildford and Chichester with our Head Restorer's Main Studio in Arundel.